The videos only cover the presentation. No code samples are included in the videos below. If you are interested in ColdBox training, please subscribe to my RSS feed as I will host more online events soon. Also, you can attend an official ColdBox Framework training event.
On Saturday May 8 2010, the Central Florida Web Developers User Group came together for a seven-hour presentation covering ColdFusion, ColdFusion builder and the ColdBox framework. We enjoyed both remote and local participation (a first for the Central Florida web developers user group) until our Internet connection was interupted for network maintenance at the building.
This morning I spent some time narrating the presentation that kicked started the free seven-hour training event to help those who do not live near Tampa, Fl. I have broken down the presentation into three parts.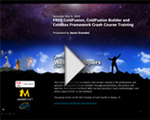 (3:52)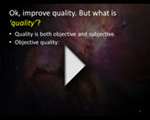 (6:02)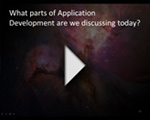 (12:32)
Part One
The first part covers the following: an outline of the Central Florida web developers user group; information about me as the presenter; information about WRECKINGBALL media and the work we do; an introduction into the tools that we used during the training event; and an outline of the goals for those who participate.
Part Two
The second part illustrates how to measure quality in web applications; how quality can be jeopardized; the root causes of poor quality in web applications; and suggestions on improving quality of your web applications.
Part Three
Part three introduces you to the core concepts covered during training which include: the model-view-controller (MVC) designed pattern; core ColdBox terminology; and the life cycle of the ColdBox request (everything from the browser to the controller; the controller to the service; the service to database; back from the service to the controller; the controller to the views; and from the views back to the browser).
Conclusion
I hope these videos help you. Perhaps next time, you can join us for the entire training event and benifit from more than the presentation. Please let me know if you have any questions.